What is Profit Picture®?
Profit Picture automates your spreadsheets and creates a visual representation of your most important data across multiple sources to show you trends and reveal current, actionable data in seconds.
Profit Picture provides usable intelligence that helps businesses track progress relative to their critical Key Performance Indicators (KPI).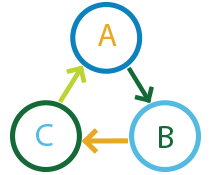 1. Actionable data—easy to communicate and understand
2. Visual Trends — What gets measured gets done.
3. Improve Accountability — see the movement, not just a snapshot in time.
4. Retain Top Performers — the ones it would hurt to lose.
5. Worry Free Implementation — Profit Picture uses your existing systems and data to populate dashboards.
"I can spend time on managing rather than on studying financials."
1. Actionable Data – data becomes easy to communicate and understand
You collect lots of data—it's everywhere—but it's usually disorganized and not integrated. The people who need to take action aren't necessarily financial gurus or good at spreadsheets. Let a picture tell the story in 10 seconds or less. Don't ask your employees to decipher a monster spreadsheet. Drill down on your data easily for more detail when you need it. Profit Picture enables you to have smarter conversations with your management team.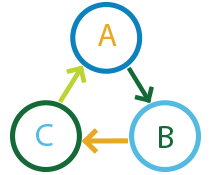 2. Improved accountability—What gets measured gets done
Measurement through numbers brings clarity. According to Michael Fishman, "clarity trumps everything." Alignment on corporate and departmental objectives is key for the success of any organization. Profit Picture helps bring the clarity you need to communicate progress.
Employees, especially millennials, want more immediate feedback on how they are doing. If you have the right people in each job, they don't mind being held accountable for goals and objectives and you can more clearly articulate a company's vision.
"So much more helpful than a stack of spreadsheets."
3. Show trends not numbers—see the movement, not just a snapshot in time.
Seeing trends over time is more meaningful than just yesterday's numbers. How did you do over the same period last year? Over the previous 3 months? Profit Picture will help you uncover early warning signals so your organization will have time to react before it shows up on the bottom line. You will rely less on "gut" feelings and more on the conversion of data into meaningful business intelligence.
4. Retain key talent—the ones it would hurt to lose
Studies show that CEOs claim finding and retaining the right talent was their most significant business issue. (Source: WSJ Vistage Small Business CEO Survey, Q1 2015). Profit Picture helps you build an accountability and rewards culture, tracking it at the company level and executive level. By creating the right type of incentives and tracking and communicating them properly, companies avoid the loss of a key profit producer to a competitor.
5. Simple to implement—Profit Picture uses your existing systems and data to populate dashboards
Our implementation process is specifically designed to minimize the time needed to launch Profit Picture in your organization. Profit Picture easily integrates across your current systems without the need for any customizations.
"We can spot an issue in 10 seconds or less."
George H. Abboud, CPA has more than 16 years of high-level management and financial experience and serves as President, Ron Schutz-Planning Business Transitions, LLC.
He is former President and Partner of Cadre Partners LLC, a Houston, Texas-based consulting practice. Cadre Partners offered COO and CFO consulting services.
Prior to starting Cadre Partners, George held the position of CFO and General Manager of a privately owned investment company. His corporate experience came from an 11- year upward progression within a publicly traded printing conglomerate, culminating in his role as Vice President of Operations for 75 operating companies. He knows first-hand the frustrations that owners have about not getting information quickly enough. Developing and refining Profit Picture™ has become a passion of his to provide the solution owners need in 10 seconds or less.
George holds a B.B.A. from the University of Texas at Austin and has held his CPA license in Texas since 1997. He is a member of Vistage and active in CBMC.  He spends his free time with wife Monica, and their three children.
George H. Abboud
Ron Schutz
Cell: 713-775-0006
Office: 713-984-8044 ext. 2 for appointments
Fax: 713-984-8048
E-mail: ron@profitpicture.net
Ron Schutz desires to assist business owners in realizing their full potential for their business. Enjoying chess in his early years, he has a natural tendency to develop strategies and see workable solutions in preparing companies for transition. To Ron, transition means moving forward from today to where you want to go in the future.
Being drawn to math in college and practical applications, he earned his Bachelor's degree in Mechanical Engineering, with a nuclear engineering minor from the United States Merchant Marine Academy (Kings Point). This taught him to think in a disciplined problem solving manner.
Hungry for more knowledge, he completed his MBA from NYU in finance and marketing – one year after being licensed in the financial services industry. Ron believes that through Profit Picture, the business owner can have the greatest impact through verifying with confidence the progress they are making with their business.
Photo by Michelle Boyd Photography.
Chris Bourgeois is the newest member of our team of advisors. He brings more than 16 years of experience developing solutions for executives, families, and business owners. He has a knack for helping determine the most urgent goals and helping direct the solution whether he provides the answer directly or connects you with the expert to help you.
As a former PGA club professional (and still an avid player), Chris knows the importance of the "swing." You can have the best clubs available but if you haven't fine-tuned your swing, you may end up with less than what you hoped for.
Before joining our team, Chris served as a Vice President at Woodforest Financial Services, as a managing partner of High Point Financial Group, and as an advisor with IMG Financial Group. In 2003 Chris was named the New Associate of the Year by Securian Financial Network, a nationwide network of financial services firms. It is the marketing name for the sales and distribution arm of Securian Financial Group, Inc.  Chris was nominated and awarded the prestigious "Rising Star" award given by the Houston Association of Insurance and Financial Advisors (2005) as well as the Excellence in Performance award given by Securian Financial Group, Inc.
Chris attended Louisiana State University and the University of Texas, Austin.  He enjoys spending time with his wife Mikael Ann and young daughter.
Chris's Kolbe Profile is 8-6-4-2 which says his forte is in combining his sense of history with his talent for seeing themes. He uses the greatest amount of energy figuring out the background of a problem and the steps necessary to solve it. He is great at helping define objectives, establishing priorities and developing complex strategies.  A key goal for Chris is to help clients navigate through uncertainty by monitoring, adjusting, and mediating between the vision and the given.
Chris S. Bourgeois
After spending 16 years as a leader in the wellness and fitness industry, Jason Lee has taken his passion for serving others and moved from health management to wealth management. He joined Ron Schutz-Planning Business Transitions, LLC in September 2017 and became a Vice President in 2018. He has a commitment to serving others in the community and for helping his clients to achieve their financial goals.
Jason's Kolbe Profile is 6-3-7-4 which says he considers all the evidence presented and promotes alternatives for the client to evaluate. He is flexible and responds appropriately to those around him. He seeks and challenge and willing to help initiate change. He enjoys working with entrepreneurs who want to take on the next challenge. He finds that they are often more focused on financial independence and success and less on retirement plans. Jason is a member of The Economic Alliance Houston Port Region.
Jason Lee